This is a quick and easy way to evaluate the processing of your corn.
Step 1. Fill a pail halfway with water and grab a couple of handfuls of freshly chopped corn.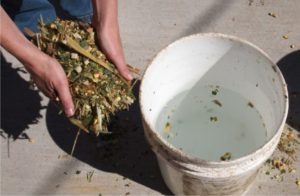 Step 2. Mix the chopped corn well in the water and let it sit for a minute; the plant parts will be flowing and the kernels will sink.
Step 3. Gently scoop all the forage from the top; then, recover the kernels and clean the remaining pieces and bits of forage that may still be around the kernels.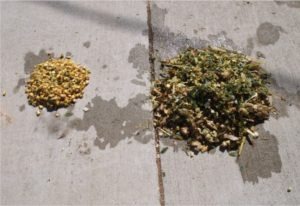 Guidelines: Cobs should be broken into more than 8 pieces; nicking and just crushing is not enough. > 95% of kernels should be cracked (smaller than ¼ kernel size)