The UK Lallemand Animal Nutrition Technical team has focused on driving more efficient use of forage which will help to reduce production costs and need not involve major changes.
Tackling waste
No-one sets out to make bad silage. No-one sets out to waste silage. But every year a significant amount of silage dry matter is wasted, reducing potential milk from forage, increasing feed  costs and increasing the risk of a forage shortfall.
Waste isn't just the visibly soiled material we are all familiar with. It is also the lost energy  and dry matter that occur at all stages of the production and feeding cycle… but the good  news is that most levels of waste are avoidable and can be reduced by good management.  Reduce waste and you will have more to feed, letting you take control with forage.
Typical dry matter losses
A whole range of factors contribute to losses and they soon mount up.
Loss type

Cause
Typical loss (%)

Physical loss for a 1000t clamp at 30%DM

Field losses
Leaf shatter Crop left in field
Microbial breakdown
3%
9 tonnes DM lost
Respiration losses
Over wilting Delayed pick up
Not sheeting clamp each night
4%
12 tonnes DM lost
Fermentation losses
Slow, incomplete fermentation
Incomplete sealing of clamp
5%
15 tonnes DM lost
Aerobic spoilage and feeding losses

Poor clamp filling Poor sealing
Dirty clamp at filling Poor face management
Poor feedout management
10%
30 tonnes DM lost
Total losses
22%
66 tonnes DM lost
The value of this lost dry matter at £100/t is £6600.
In practice for a 200 cow herd for a 200 day winter, the losses above mean: £14,000 extra concentrates to replace the lost energy  1.6kg less DM/cow/day available to feed. At 12kgDM/cow/day intakes you will run out of silage 27 days earlier.  Research by the global expert on silage making, Professor Limin Kung proves that waste rates can never be eliminated, but they can be reduced by good management.
| | GOOD management ✔ | POOR management ✘ | Difference |
| --- | --- | --- | --- |
| Field losses | 3% | 5% | 2% |
| Respiration losses | 1% | 6% | 5% |
| Fermentation losses | 5% | 11% | 6% |
| Aerobic spoilage and feedout losses | 6% | 12% | 6% |
| Total | 15% | 34% | 19% |
Reducing losses does not require major changes, its more a case of planning and implementing good management processes. These will have a large beneficial impact on silage quality with minimum costs.
Respiration and fermentation losses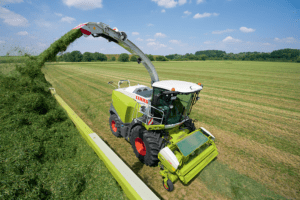 Pre-cut test grass. To ensure sugar and free nitrogen levels are at optimum levels. Sugars above 10% in DM. Free nitrogen below 1000mg/kg
Don't scalp fields. Leave a 6-7cm stubble to minimise contamination with soil and slurry, both of which are enemies of efficient fermentation
Silage in a day. Wilt to 32-35% dry matter in a day. Never have harvested material down in the field more than 24 hours.
Use a challenge specific inoculant. Different crops and dry matters require specific bacteria to ensure an effective fermentation. Choose the right inoculant from our range of products.
Storage losses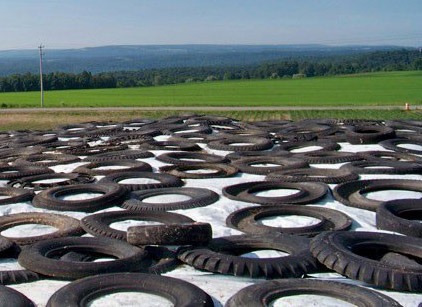 Clean clamps. Make sure all walls and floors have been thoroughly cleaned prior to harvest and clamping. Keep all areas where trailers are emptied clean too.
Thin layers. Fill the clamp in thin layers and roll well. Lack of compaction is a major cause of DM losses. Fill the clamp quickly and sheet at night.
Seal well. Air is the ultimate enemy of an effective fermentation and quality silage. Seal clamps with a proven oxygen barrier.
Cover and weight down. Ensure all sheets overlap and that there are no holes in the sheet. Apply weight across the clamp paying close attention to the shoulders. Use nets to prevent bird damage to sheets.
Aerobic spoilage and feedout
Challenge specific inoculant. Use an inoculant which is proven to improve the aerobic stability of a silage at opening
Don't open too much. Keep the top sheet close to the edge of the clamp and weighted down to prevent rain and air entering the top of the clamp
Clean face. Work across the face quickly and evenly to avoid being exposed to the elements too long. Target to get across the whole face in seven days. Remove any spoiled material and throw it away to prevent further contamination
Correct kit. Use a shear grab, block cutter or face rake to remove silage. Minimise disturbance of the face. Keep equipment well maintained with sharp knives.