We often get asked what causes different coloured layers in some bunkers. There are several possible reasons. It can occur due to spoilage in certain areas of the bunker or the difference between forages taken from different fields.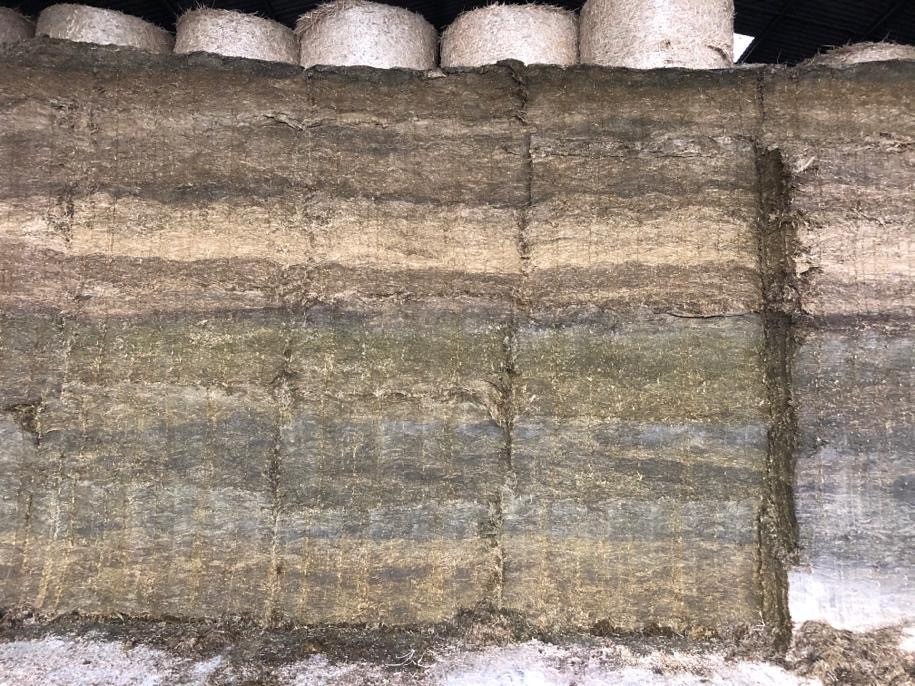 In the case shown on the image on the right, the layering difference is due to two different cuts of grass taken from different fields. One field contained a ley that was five years old and due for renewing while the second field contained a new ley which was cut earlier. There was nothing inherently wrong with the silage quality or bunker management.
In general, the colour of silage can vary depending on the material ensiled. For grass, cereal and corn silage, the colour ranges from light green to light brown or golden brown.
Dark brown or black areas usually indicate that heating has occurred.  Very dark olive green can be a sign for weather damaged (rain ingression) or very wet silage with poor fermentation characteristics.
Another way to evaluate the quality of silage is to check its aroma. 
It is important to mention that color and aroma evaluations are subjective, and for more objective assessment, we recommend a silage analysis is conducted.