We got you covered with advice
on a large range of crops
Learn more about silage with videos from Lallemand Animal Nutrition
From safety to drive-over pile construction, learn more about every step that goes into producing high-quality silage.
This video will demonstrate the benefits of, and how to correctly, cover and seal silage piles.
How to Cover and Seal Silage Piles
4:27
Correctly sizing and constructing a drive-over is essential when the aim is to produce the highest quality silage possible. The following video provides a step by step guide to building the perfect drive-over pile.
How to Properly Construct a Drive-Over Pile
Producing quality silage is a multifaceted process and using a quality forage inoculant is an essential part of this process.
How to Select and Apply Forage Inocualnts
3:32
Rhea Brothers GP
"After working with the Lallemand Forage support team to improve our management practices and add in an inoculant featuring Pediococcus pentosaceus 12455 and Propionibacterium freudenreichii R2453, we have a lot less waste, and we've noticed our calves aren't sorting the ration as much as they previously did."

"Not only did Lallemand provide us with management tips and inoculant solutions, but the customer service from their field team was top-notch. The in-field team they have was willing to go the extra mile to make sure we had the right solutions for our operation. There are a thousand different producers out there, but they made sure we were taken care of."
Go further with our silage management handbooks
Take advantage of this free resource from the silage experts at Lallemand Animal Nutrition. The Silage Safety Handbook offers practical tips for building, maintaining and feeding out silage bunkers and piles, plus information about the potential dangers of gases formed naturally during the ensiling process. Request your free copy by clicking on the link below.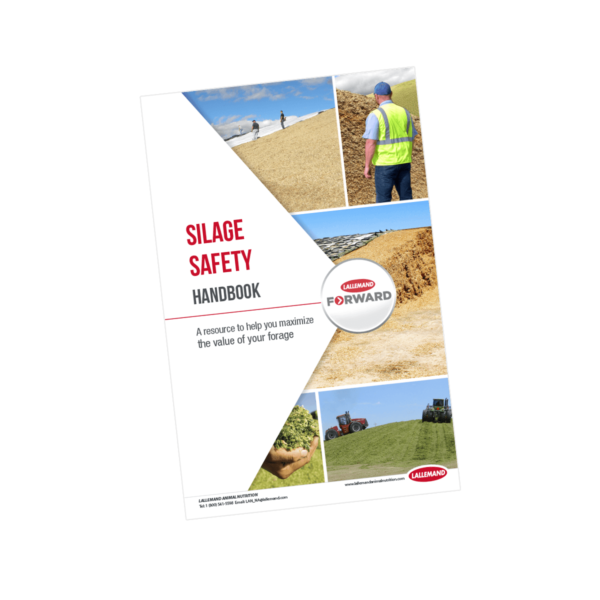 Get a copy